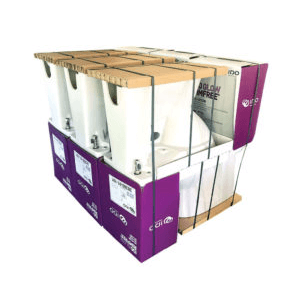 Eltete new products and innovations
Our product development has always been inspired by customer needs. Today our customers need more sustainable packaging solutions, which are 100% recyclable. We can answer to this demand. Check out the pdf where you can find case studies of the new solutions we have created for toilet seats, compressors and rolls.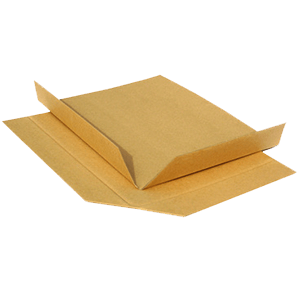 Slip sheet – palletless handling
80% savings in material cost and 15% savings in shipping cost, this is what palletless handling can provide you. Slip Sheet is a new product for many companies even though it has been used in the market for many years now. Let us make you a cost calculation. Savings are huge!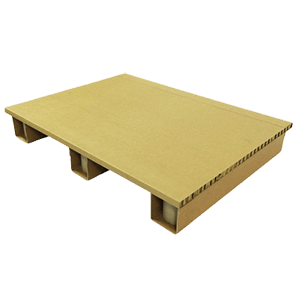 Pallet base ja EdgeRunner
In this solution the sides give excellent support to the products and good strapping protection.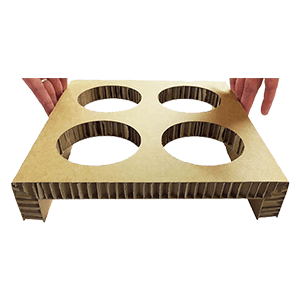 Die-cut honeycomb board
By die-cutting the honeycomb board we can now offer new type of corner protection, cushioning material, product beds and dividers. This 100 % recyclable solution can replace for example EPS in packaging.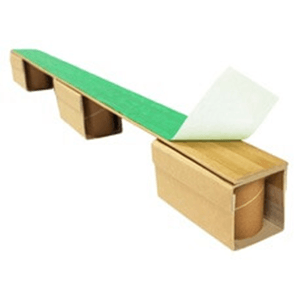 FlatRunner
Self-adhesive FlatRunner can easily be placed under any product, box or a display. You can now replace your traditional pallet and start using less material with a strong alternative pallet solution.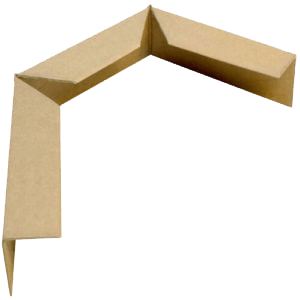 FrameCut Profile
Packaging profile with a V-cut in the corners for conversion to a frame, collar, lid or top according to your needs. It supports the overall packaging, and gives extra protection and stability.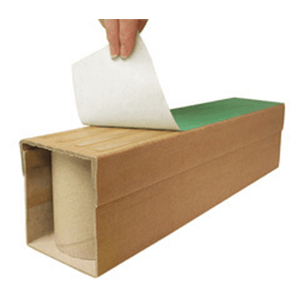 BoxRunner
The self-adhesive BoxRunners transform your box into a pallet, making the handling and transportation easier, faster and more economical. Just attach to the bottom of a box or a display and it's ready to go!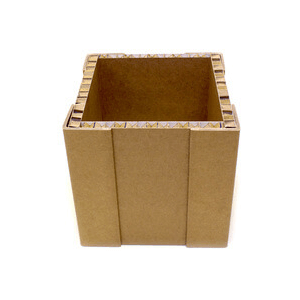 The Box-side walls
The Box-side walls and corner locks made out of honeycomb board and packaging profiles can be used in combination with Eltete PallRuns® and top deck or with a multitude of other pallet- and cover solutions. Protected EU design.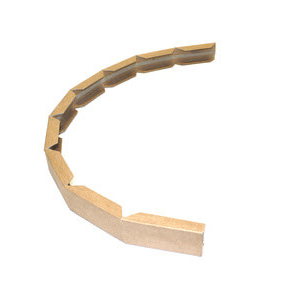 FlexProfile
It is a slotted U-Profile which can be tailor-made according to the size of the product to be protected. The shape protects from 3 sides and adapts to any size of product.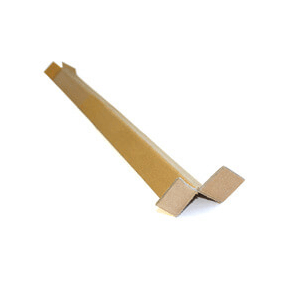 Display Profile
It is used as reinforcement in carton displays and is an alternative to wooden and metal profiles. Single-material shop displays are becoming very popular as an environmentally-friendly product.