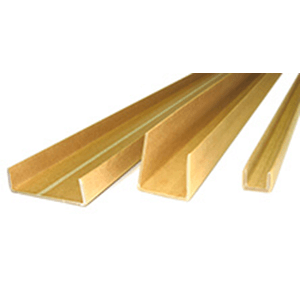 U-profile
Perfect 'shock absorber' for your products
Designed to protect surfaces from scratches and transport damage, without adding extra volume or weight to the load. 100 % recyclable carton board protection is an ideal green solution for multiple applications (doors, windows, table tops, panels, pipes, profiles, etc.). Printing options allow you to brand your packaging.
Protects the product while holding it together.
Two U-Profiles make a transport box.
Punched-out corners convert the U-Profile into a frame.
FlexProfile allows you to protect uneven shapes.
Shock absorber for door openings, stairs or fragile equipment during renovation or repair work.