The importance of sustainable packaging in automotive sector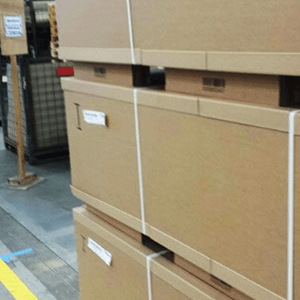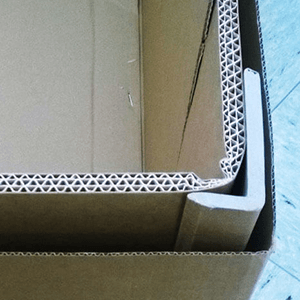 The volume and sales of automotive packaging has increased as result of the explosive growth of automotive industry sales.
Now, with efficiency and environmental pressures on all nations increasing, suppliers are more interested in packaging manufacturers that can lower total supply chain costs and help them be compliant with environmental regulations rather than provide the cheapest piece of plastic or wood.
In Eltete, the automotive industry can find the sustainable fibre-based transport solutions to make recyclable packaging a reality for the auto parts sector.
Case study: Overall cost reduced by up to 31% by moving from metal cages to paper packaging
We are supplying the best-known premium car producers and many other automotive suppliers.
By replacing metal cages with The BOX and Eltete PallRuns® (pallet feet), our customer reduced its overall costs by up to 31%, reports of damaged goods decreased by 51%, and the company image was improved by changing to an environmentally-friendly material.
Eltete professionals work closely with each customer, analyzing each application and its shape, size, weight, in order to design the most cost-effective solution.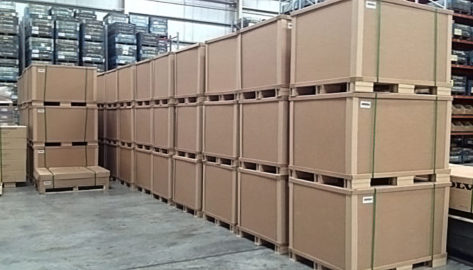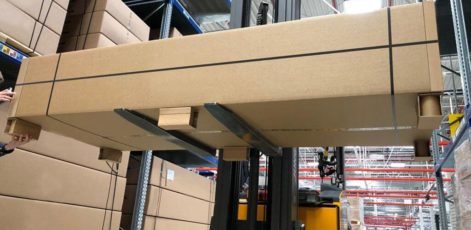 Heavy-duty solutions inspired by automotive needs
Eltete's innovative production development is driven by the needs of its customers, while at the same time taking into consideration environmental issues. Motors, spare parts and automotive elements are heavy, so they require heavy-duty transport packaging solutions – but these don't need to be heavy.
As they are often exported and shipped long distances by air or by sea, paper solutions are the most suitable as they do not need treatment like wooden pallets do in overseas shipments. Thanks to their light weight and strong structure, automotive parts, small or large, can be delivered safely, significantly reducing high shipping costs, especially when air freight is concerned.
Your goods will be easily and safely positioned, moved and handled during shipping and storage, and the lightweight paper solutions mean that operators do not have to use excessive physical force or movements that could cause risks to their health.

By using lightweight solutions, you will reduce material, transport, warehousing, recycling, labour cost and time.

By reducing your packaging material, you will need less space in the warehouse and can load more goods.

By adopting environmentally-friendly packaging material, your company's CO2 footprint will be reduced.

End customers will receive their goods undamaged, easily unpack and dispose of the packaging material.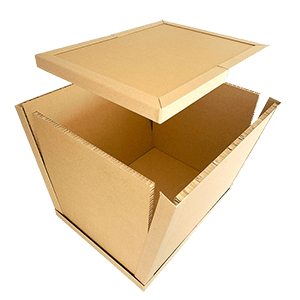 The BOX
"The Box" (ScanStar award for packaging), is a super-strong but lightweight box for exporting goods. It is totally free of splinters or nails and needs no tools to be built. You can build one in less than a minute.
100% recyclable.
An alternative to heavy crates, wooden or plywood boxes.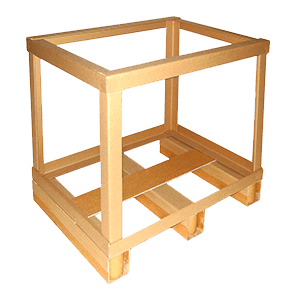 Framepack®
Eltete FramePack® has been able to reduce material and transport volume significantly in the automotive sector, but without having to compromise on strength and security.
100% recyclable.
An alternative to wooden, plastic, metal frames, heavy boxes.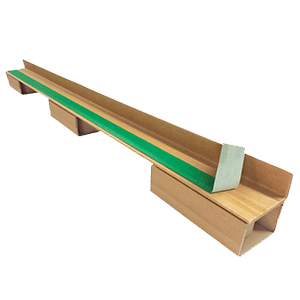 Pallrun® (pallet feet)
The automotive industry uses Eltete PallRuns® (pallet feet) in combination with different box solutions. Strength is guaranteed as they can withstand heavy loads, up to 10 tonnes in static compression.
100% recyclable.
An alternative to wooden or other kinds of palletrunners/pallets. 
Frequently Asked Question (FAQ)
How much does a paper pallet solution weight?
Our standard 1,2 x 0,8 mt pallet in a heavy-duty quality configuration weights under 5 kg! This is 1/4 of the weight of a traditional wooden pallet. Now imagine how much you can save…
How much weight can a paper pallet take?
Independent laboratory tests have demonstrated that, in a static compression test, a normal-size pallet with Eltete PallRuns® (pallet feet) can withstand a load of 10 tonnes.
Does any paper pallet solution need treatment?
Absolutely not. All our solutions are ISPM-15 compliant. They don't need any treatment and are accepted anywhere in the world. Using carton-based solutions can reduce the hazardous materials at your facility and around your product and employees.
Why use paper packaging instead of other material?
You will reduce your transport, warehousing and labour costs and save time. Paper packaging is lightweight, reusable, biodegradable and fully recyclable. Plastic takes a thousand of years to biodegrade and wood must be shredded and nails and staples removed for recycling. This can be quite costly.